Specializing in the production of high-quality genuine sheepskin gloves designed for skiers. Stylish appearance, double layer design, make you look like an emperor. And, more importantly, it is equipped with a heating function, and the smart USB charging port can save energy in one go. It's time to do something for the environment!
Products are exported to more than 20 countries and regions such as North America, the Middle East, Germany, Japan, and South Korea.
Our Sheepskin smart USB heating ski gloves have 4 I/O charging ports and a smart chip, which can be widely used in ski suits, skis, self-heating gloves, fancy baby clothes, etc. Or solutions for life and business. We are committed to providing our customers with first-class quality products and the best prices. If you are interested, please don't hesitate to contact me directly!
It allows the hands to stand at the same temperature as the body, optimizing the role of the limbs in professional sports and competitions. It has heated filaments sewn into the back of the thumb for excellent warmth. Gloves keep your hands warm, convenient and comfortable, and enhance your playability.
Sheepskin smart USB heating ski gloves with stitched LED sheepskin provides a wonderful combination of warmth and a stylish look. Whether you're skiing, riding or riding, they provide you with total protection and energy-efficient comfort. Touchscreen devices such as smartphones or tablets are not in the gloves. We recommend using smartphone gloves with built-in touchscreen prompts.
These heated ski gloves are made from super soft plush sheepskin to keep your hands warm. Our smart USB heating system keeps your hands warmer without a massive battery pack getting in the way of your next workout. Adjustable hook-and-loop straps allow you to choose to wear it over ski gloves.
Comfort, warmth, fitness. Everything is instant price.
Features:
Our products are very popular in European and American markets, and our customers are satisfied with the quality, favorable price and excellent service. We offer shipping via DHL, Ocean & Air, FedEx, UPS and TNT.
Stylish and warm. Fitness, massage, warm hands, maintain blood circulation during exercise, prevent muscle stiffness and improve flexibility.
Ski gloves are smart and magical gloves. They are made of high-quality sheepskin (lambskin). When touching the surface of any electronic device, heat is transferred to your hand (from each fingertip to the palm) through the conductive fibers in the glove. This keeps your hands warm and comfortable. When your hands are not in contact with the power source, the gears use less electricity, saving energy.
Is it easy to feel cold in winter? The gloves are made of high-grade materials and have an exclusive design. It's just a beautiful glove, soft leather, warm sheepskin, perfect craftsmanship. Inside is a hot crystal. When you put them on your hands, they warm your hands without making your skin sweat. On the other hand, it provides convenient functions such as touch screen control and mobile music.
Cold winters - don't let the cold weather put you off. Say hello to our smart heated gloves designed with advanced technology. These gloves keep your hands warm at the temperature of your choice so you can use your touchscreen phone and even get the most out of these fun winter activities.
Perfect for cold weather sports like skiing, hockey, and motorcycle riding.
Sheepskin smart USB heating ski gloves are made of green nappa leather, a new material to replace leather for apparel and footwear products. Sheepskin gloves will eliminate the itchiness and scratches when you put them on.
Keep your hands warm while maximizing their functionality with our stylish sheepskin-lined smart USB heating ski gloves. These luxury gloves are designed to keep your hands dry, warm and stress-free, even in the coldest winters. Using cutting-edge technology, these fitness gloves can be charged with any standard USB charger or computer, providing hours of warmth that never stops.
High-quality materials. Competitive price and stylish design.
Our company has manufacturing and design talents. We have a large stock of raw materials for sheepskins. If you have any questions, please feel free to contact us.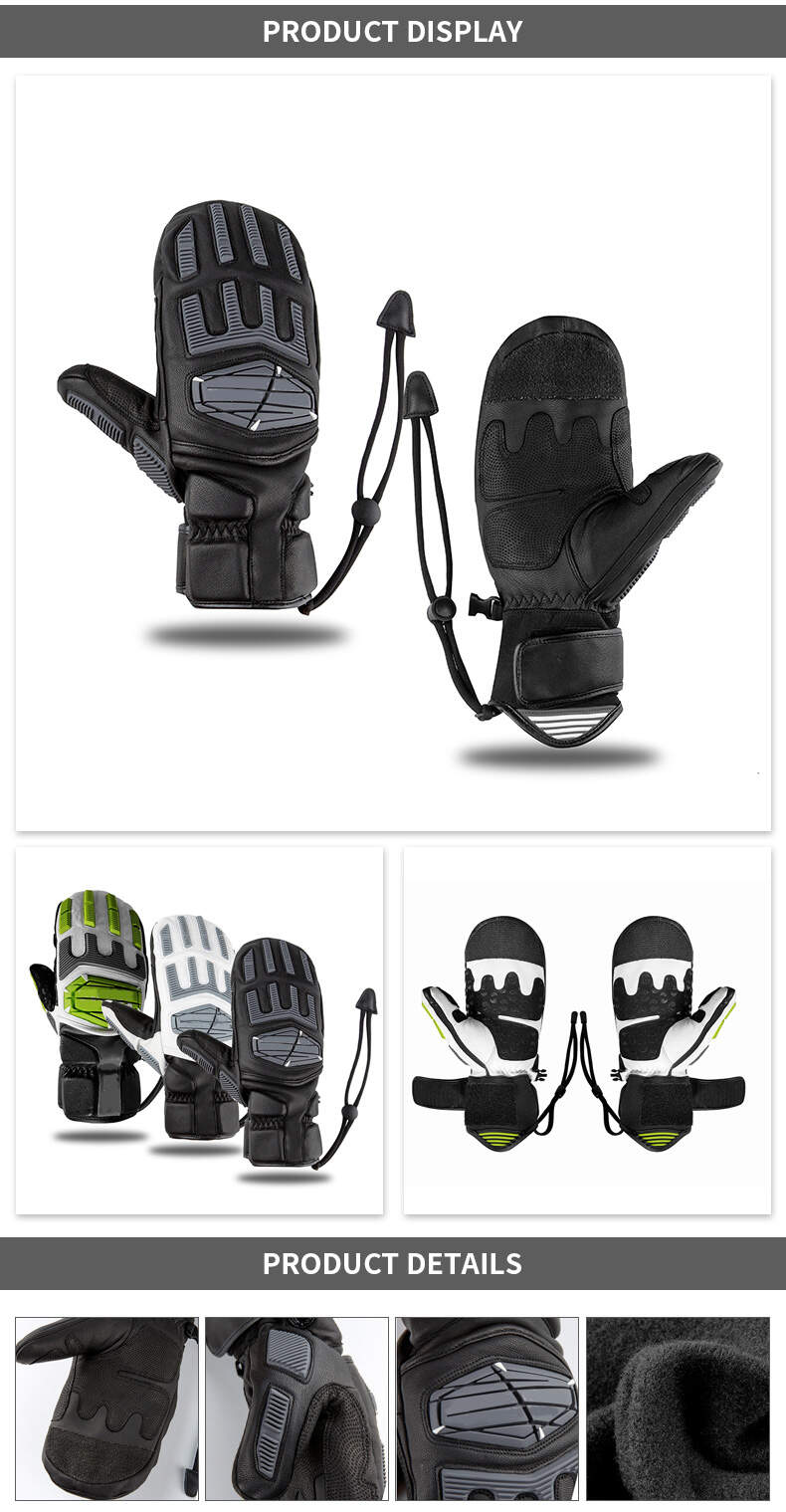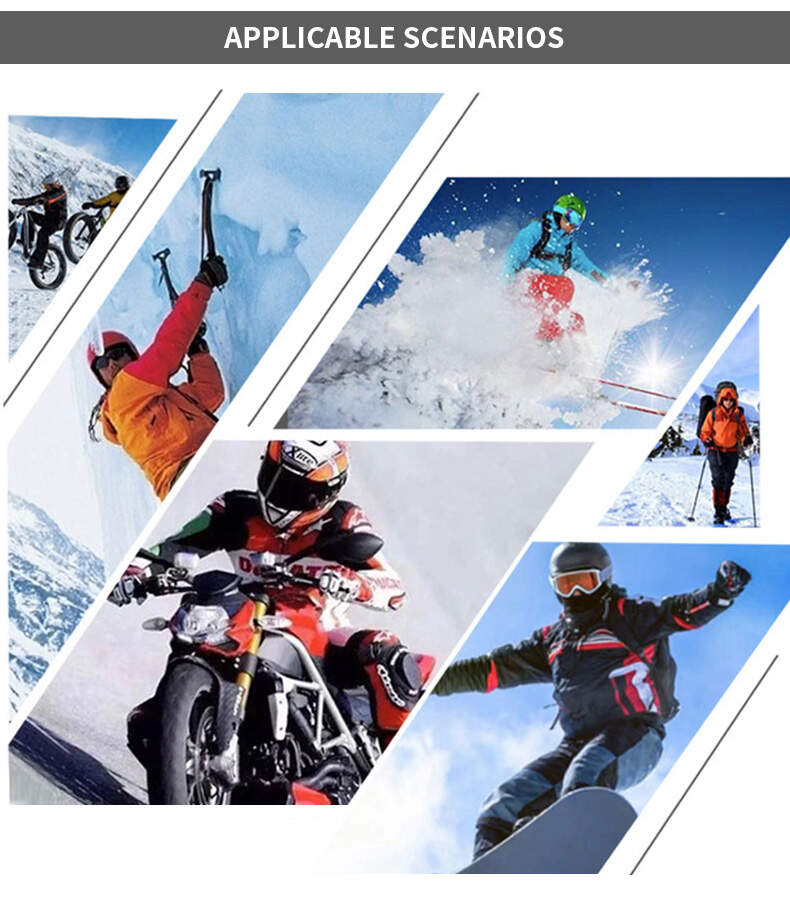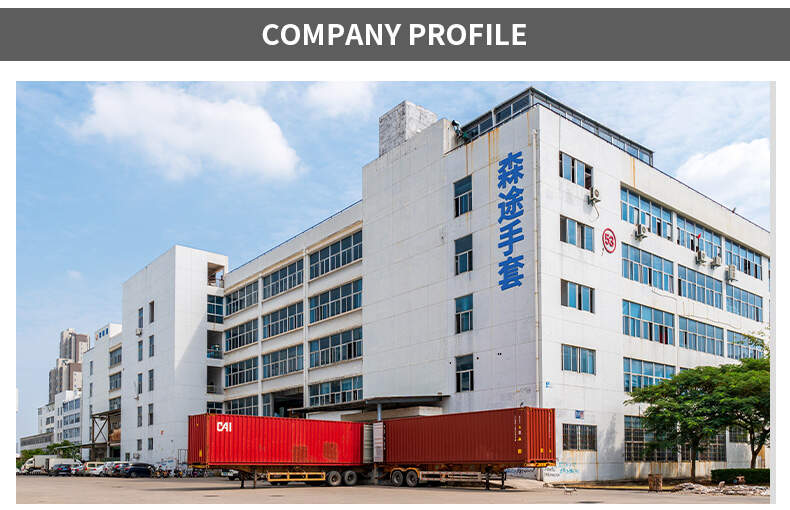 ABOUT US
China Dongguan Suntour Gloves Co., Ltd. is located in Humen Town, Dongguan City, Guangdong Province, China, which is known as the world factory. We originated in the production of outdoor sports gloves, and have been focusing on the research and development and production of smart clothing for more than 10 years. It has rich design and production experience in the fields of outdoor sports products, smart heating clothing and household smart heating products.

We have more than a dozen experienced clothing and glove designers, pattern makers and more than 200 skilled workers; we take product quality as the first lifeline, strictly control every process, keep improving, and pay more attention to production site management and establishment The traceability system of products prevents quality problems from remaining in the subsequent process.

For many years, Suntour people have been working silently in the service field for outdoor enthusiasts, believing in customer first and innovation-oriented. We take every customer's needs seriously, pursue perfection tirelessly, and endow our products with soul and charm. It comes from our love, dedication and respect for outdoor sports products!