In the cold winter, due to the low temperature, the blood circulation at the end of the fingers is not smooth. We have seen many games held in winter, and athletes have to wear gloves to compete.
There are three main functions of running gloves to keep warm; to facilitate sweating; to prevent possible accidents from causing palm scratches.
But the general thermal gloves look like their hands are sealed, and they are not flexible at all. The most important thing is that you can't play with your phone after wearing them.
Why can't you touch a capacitive screen with gloves on? Because ordinary gloves are insulated and thick. The fingers and the human body as conductors cannot touch the screen at close range, cannot form current induction, and naturally cannot control the mobile phone.
This glove is equipped with metal conductive yarn on the thumb and middle finger. This metal conductive yarn will react with the screen to achieve the effect of touching the screen, and the outdoor phone can also be used as you like.
The touch screen gloves can realize the touch screen function, and the secret lies in the conductive yarn. Conductive yarn is a material added with conductive fiber structure, which includes metal compound type conductive fiber, metal conductive fiber, etc. Through this conductive fiber structure, the human body's biological current is conducted to the capacitive screen electronic products to realize the touch screen function.
The human body is a conductor. When a finger touches the screen, the electrons are transferred from the human body to the touch screen to operate the mobile phone. Due to the insulation of ordinary gloves, the transfer of electrons is blocked, so it is impossible to operate the mobile phone while wearing it. The conductive cloth on the fingertips of the touch screen glove acts as a bridge between the capacitive screen and the fingers, avoiding the defect that wool, cotton and leather gloves cannot conduct electricity, so wearing this touch screen glove can also operate the mobile phone.
Unigear running gloves keep the maximum thermal protection for your body in cold by wicking moisture away from your skin effectively. They are featured the newest fiber material whose fabric bulkiness is 10% higher than other fibers, against the static electricity and fabric pilling.
Touchscreen-friendly: Do you still tolerate the frozon fingers when running, walking and driving in winter? Wearing our touchscreen gloves, you can easily use your smartphone or other electronic device to protect your hands. The thumb and forefinger tips on both hands are designed with conductive durable fabric for long lasting.
Versatile Liner Gloves: You can layer up with skiing, cycling and other heavier gloves in harsher conditions. You also can wear them on their own as regular gloves. The palms are printed with anti-slip silicone so you can hold your phone or grip other gear securely. Ideal for running, biking, driving in fall and early winter.
Soft and Durable: The inner liner is soft to deliver comfort and the 4-Way stretchy fabric provides tight-fitting for hands. Reinforced the elastic stitching on seams and upgraded design on palm, sporting gloves solve the problem of ripping. No more worry about the seam ripped if you choose the right size.
After-sales Service: Please read the size chart before purchase. If you meet the size or any other problems, please contact us at any time.We will offer you a solution as soon as possible. Smart touch screen running gloves for men/women , Warm & Fashion, Ati-slip & Touch Screen Design Imported 2022 Updated Version, work Gloves men/ women, the perfect Gifts for friends and families.
Windproof Gloves: Thermal gloves are sewn in high quality waterproof TPU which can keep hands warm and dry even in snow or light rain when you are hiking, cycling, running, climbing or daily wear. Gloves for Cold weather with elastic wrist cuff feature Keep warm close properly against freezing wind and cold water.
Superior Dexterity and Durability: warm gloves for men/women are designed with 3D tailoring, which is flexible and Superior stretchy at ease.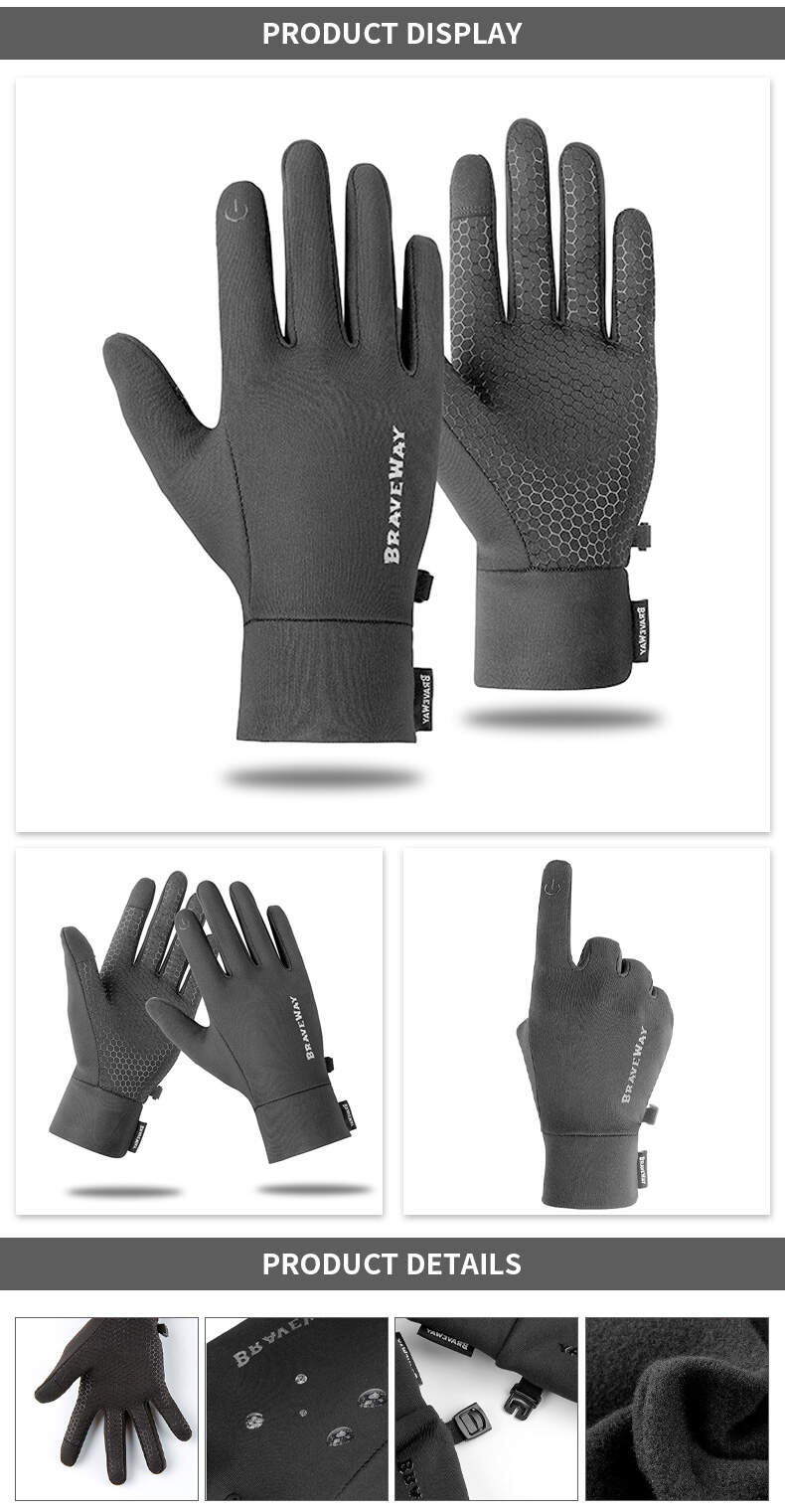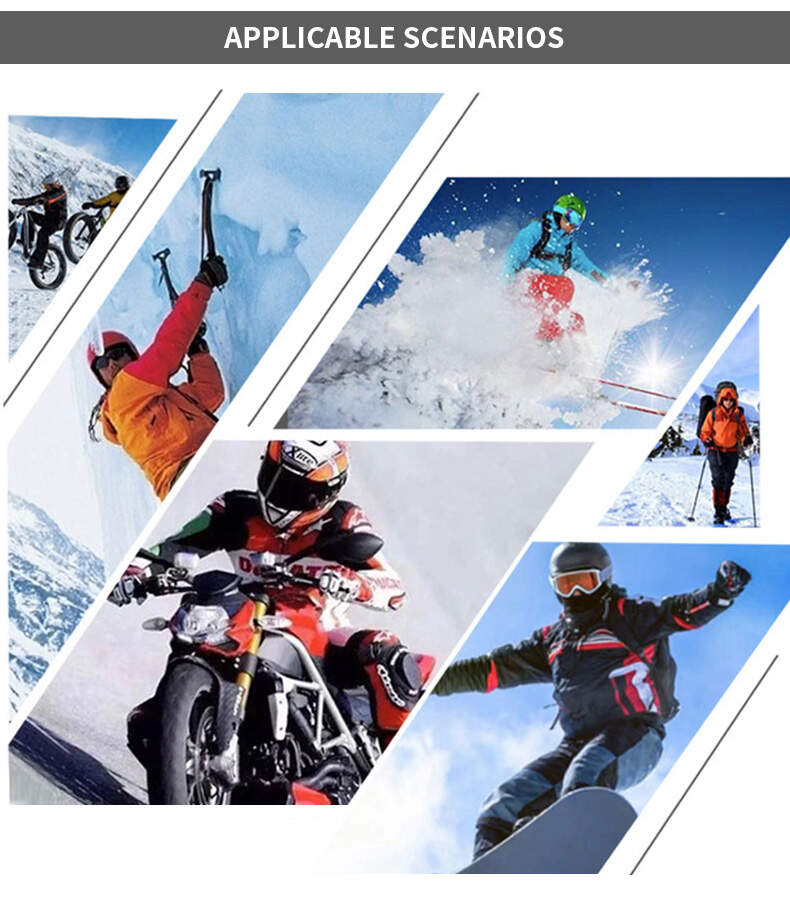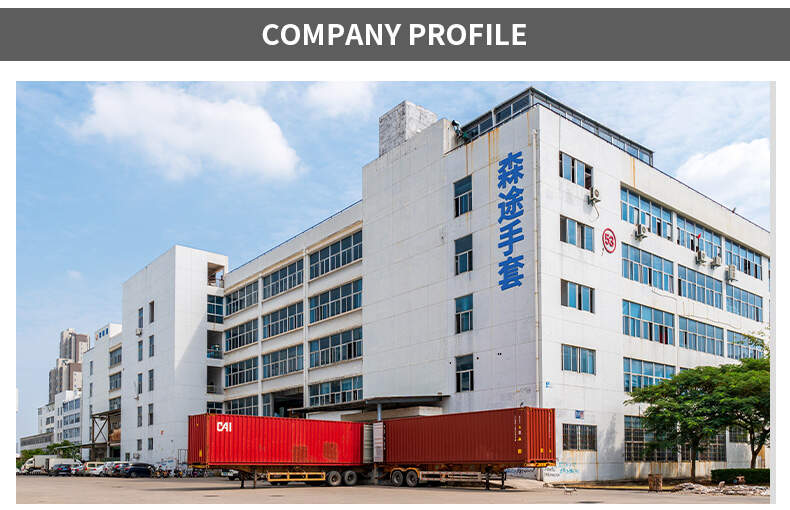 ABOUT US
China Dongguan Suntour Gloves Co., Ltd. is located in Humen Town, Dongguan City, Guangdong Province, China, which is known as the world factory. We originated in the production of outdoor sports gloves, and have been focusing on the research and development and production of smart clothing for more than 10 years. It has rich design and production experience in the fields of outdoor sports products, smart heating clothing and household smart heating products.

We have more than a dozen experienced clothing and glove designers, pattern makers and more than 200 skilled workers; we take product quality as the first lifeline, strictly control every process, keep improving, and pay more attention to production site management and establishment The traceability system of products prevents quality problems from remaining in the subsequent process.

For many years, Suntour people have been working silently in the service field for outdoor enthusiasts, believing in customer first and innovation-oriented. We take every customer's needs seriously, pursue perfection tirelessly, and endow our products with soul and charm. It comes from our love, dedication and respect for outdoor sports products!