The intelligent heating clothing system makes you fearless of the cold technology.
Keeping warm in winter is very important for everyone, but it is really inconvenient to wear thick cotton-padded clothes. The clothes have an "auto-heating" function. After wearing them, the body temperature can rise by 5°C. After that, you can go out with a coat. As for why it's so arrogant? Look it up and you'll know!
Battery-heated clothing keeps you warm without having to wear layers of clothing. The windproof fabric makes our portable garments suitable as outerwear as well. Battery Powered Portable Heating System Technology These bundles are integrated into your smart clothing to keep your heart active and stimulate blood circulation to your chest and back.
Features of Heated Apparel System
1.Built-in battery and heating pad; one charge can generally be used for 5-13 hours, and the lithium battery can be recycled for more than 600 times;
2.Comes with a battery charger;
3.The far-infrared activated carbon fiber is used as a heating element;
4.The components of the heating clothing system are fixed on the clothing, which is very light compared to the traditional jackets with heating batteries;
Advantages of heating clothing system:
1.High heating efficiency;
Compared with the traditional heating clothing system, the far-infrared activated carbon fiber heating element can consume less energy and generate heat faster;
2.Long duration
5-7 hours of far-infrared heating, 13 hours of continuous far-infrared heating to resist the low temperature of the outside world;
3.Lightweight and easy to carry;
The weight is only 600G, the battery is very light and small, you can easily put it in your pocket;
4.1-5 five-speed temperature control, the heating temperature range is 35-70 degrees Celsius;
5.Foldable and washable;
The heating pad can be folded, and washing will not affect the heating effect of the heating clothing system;
6.Advanced electric heating pad can withstand high temperature;
In addition to the heating function of the product, far infrared rays also have therapeutic effects. According to the energy absorbed by far infrared rays, it can promote blood circulation in your body, speed up metabolism in your body, relieve pain, reduce stress, and improve the quality of sleep;
Using carbon fiber technology and recyclable batteries, it reduces the radiant heat of far-infrared rays to promote blood circulation and eliminate the impact of the environment. It also has a medical care effect on nerve pain in the waist and shoulders. The heating clip can overcome the continuous Continuous heating to resist the cold outside, it can work outdoors and indoors for a long time, automatically adjust the temperature to achieve temperature balance, it is safe to use, low consumption of far-infrared rays, the energy of the heating clothing system is stable, it can be washed, and the clothes are not will be damaged. On the road of pursuing fashion and lightness, black technology will help!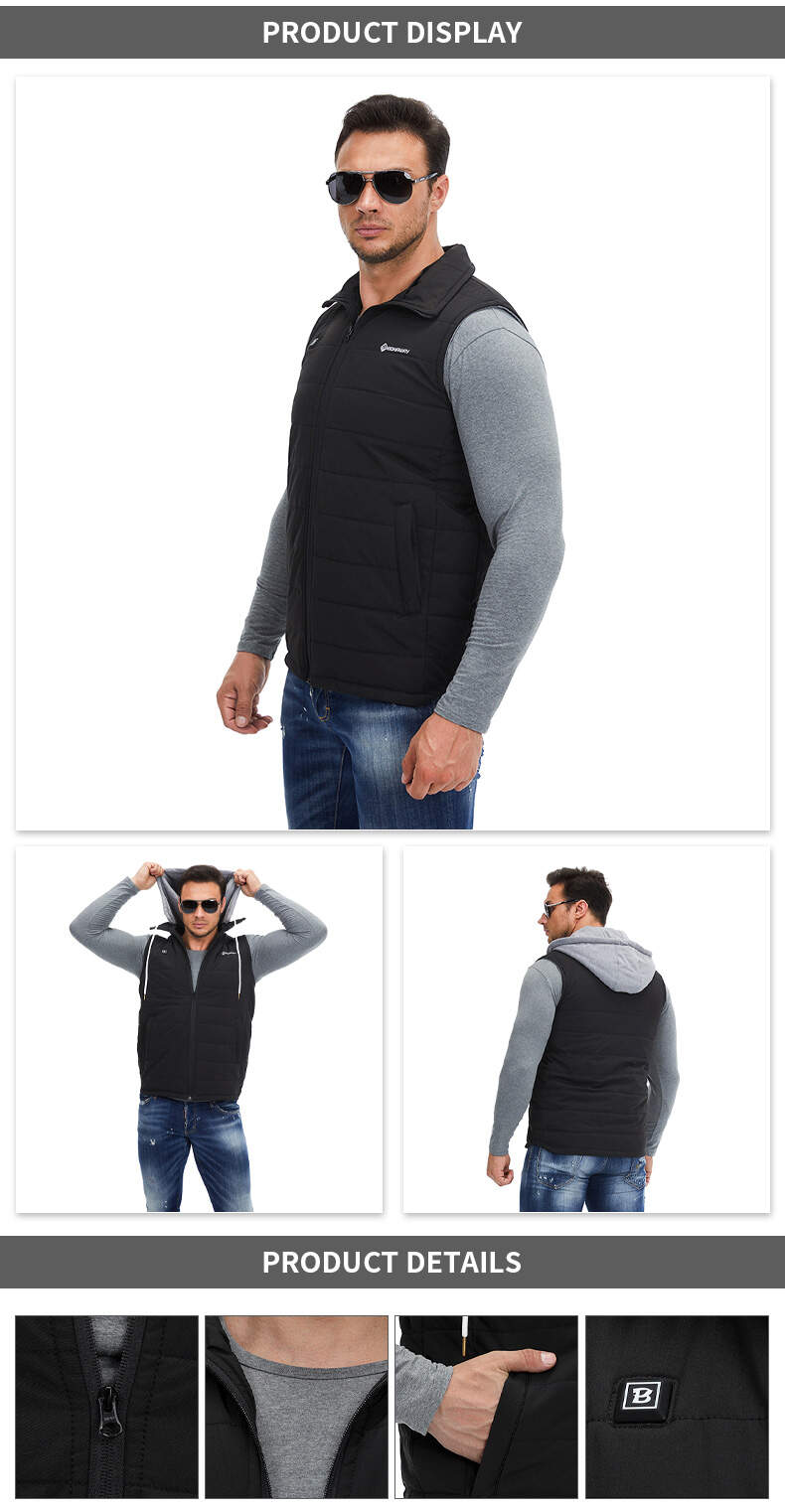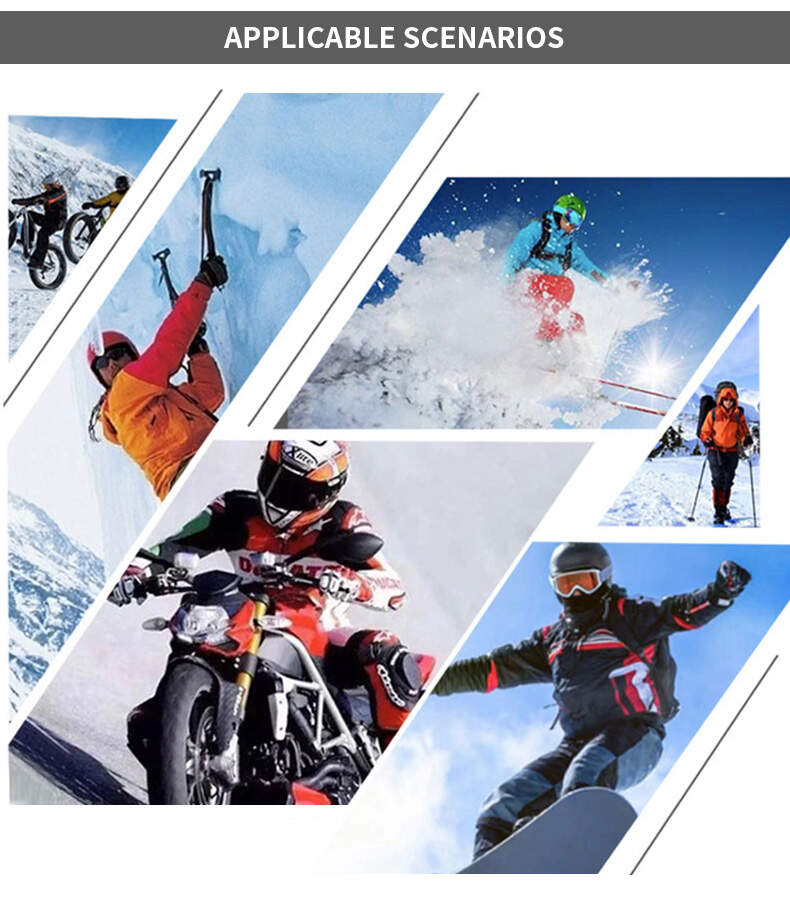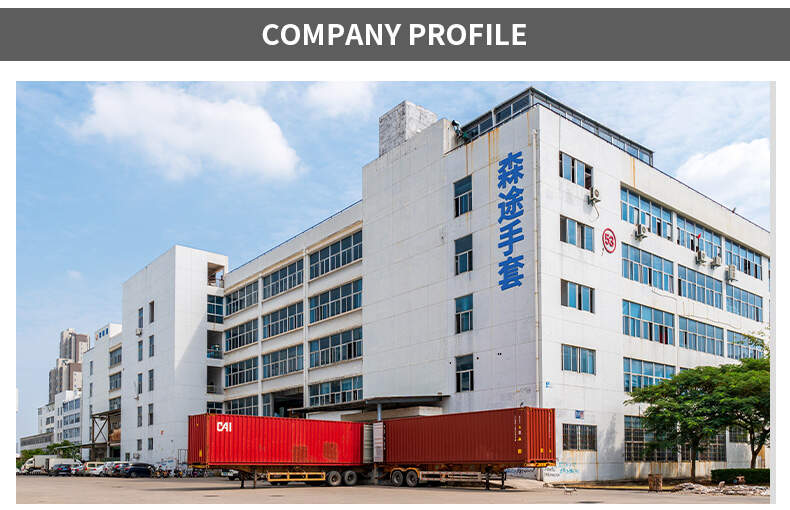 ABOUT US
China Dongguan Suntour Gloves Co., Ltd. is located in Humen Town, Dongguan City, Guangdong Province, China, which is known as the world factory. We originated in the production of outdoor sports gloves, and have been focusing on the research and development and production of smart clothing for more than 10 years. It has rich design and production experience in the fields of outdoor sports products, smart heating clothing and household smart heating products.

We have more than a dozen experienced clothing and glove designers, pattern makers and more than 200 skilled workers; we take product quality as the first lifeline, strictly control every process, keep improving, and pay more attention to production site management and establishment The traceability system of products prevents quality problems from remaining in the subsequent process.

For many years, Suntour people have been working silently in the service field for outdoor enthusiasts, believing in customer first and innovation-oriented. We take every customer's needs seriously, pursue perfection tirelessly, and endow our products with soul and charm. It comes from our love, dedication and respect for outdoor sports products!